Contact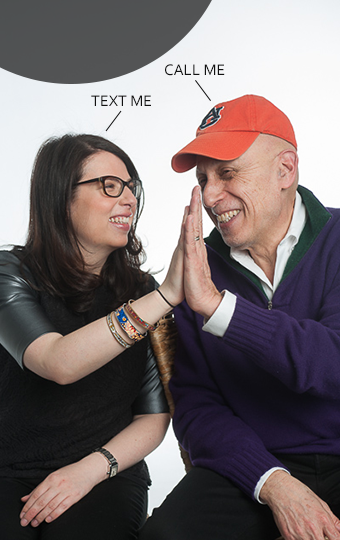 We welcome the opportunity to discuss our unique executive search capabilities. We believe that our passion, candor, insight and expertise are of value to clients and candidates alike. We are a NYC based boutique executive search firm where a casual cup of coffee turns into a life long relationship.
At Martin Kartin and Company, we are engaged by our clients but sustained by our personal relationships.
Efficient searches, reasonable fee structure, unmatched and thorough reference checking, provocative interviewing skills… We are much more than an orange baseball hat and a cool pair of glasses! Call. Lets Meet. You'll Agree. We guarantee it!
Phone:
(212) 628-7676
Martin Kartin:
E-mail: mkartin@martinkartin.com | Mobile: 917-881-9444 | LinkedIn: Martin Kartin
Rebecca Kartin Levin:
E-mail: rlevin@martinkartin.com | Mobile: 201-741-1564 | LinkedIn: Rebecca Kartin Levin
Address:
211 East 70th Street
New York, NY 10021