About Us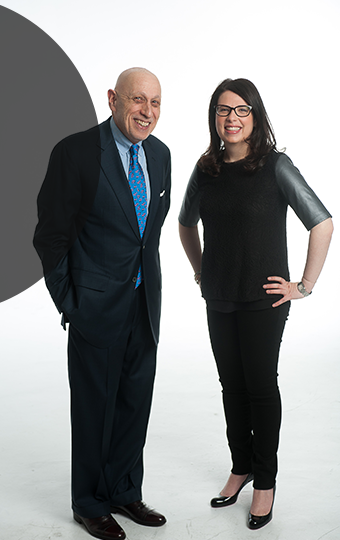 ABOUT THE FIRM
Martin Kartin and Company is a boutique retained executive search practice, founded in 1980, by Martin Kartin. All search assignments are conducted personally by the firm's principals, Martin Kartin and his daughter Rebecca Kartin Levin.
The mission of Martin Kartin and Company is to work solely in the firm's area of expertise. This includes cosmetics & fragrances, luxury goods, fashion, retail/e-commerce, and consumer products. The firm focuses on searches in all functions within these industries, however we have enjoyed successes outside of these industries as well.
Other firms claim to have expertise in every industry and every discipline; we have expertise in the one area that is required: conducting a successful search for our clients.
Our Process
Martin Kartin and Company offers a proven, highly personal and customized approach to executive recruiting that includes over thirty years of experience and a track record of success. We aspire to understand what excites and gives confidence to the people and organizations that retain our services. Thinking out of the box is our standard procedure. The exceptional talent network Martin Kartin and Company reaches brings each client quality candidates that can differ widely in experience as well as personality. Clients find this refreshing, surprising and exceptionally helpful in looking at every angle in order to attract and hire the right individual.
When you hire Martin Kartin you get Martin Kartin. When you hire Rebecca Kartin Levin you get Rebecca Kartin Levin. What does this mean? This means that you are accessing their personal established networks, trusted sources, a rich research capability and robust meaningful reference checking. These are the tools that lead us to the right candidate.
In today's uncertain business environment companies need efficiency and flexibility. We offer both. Our boutique business structure allows us to work effectively when given tight timelines and we can offer a tailored, satisfaction guaranteed fee structure without the restrictions of cumbersome off-limits. Our clients find that we do precisely what we say we'll do. Martin Kartin and Rebecca Levin are not just partners in a search firm, they are your partners in conducting your search.
About Us