Clients & Testimonials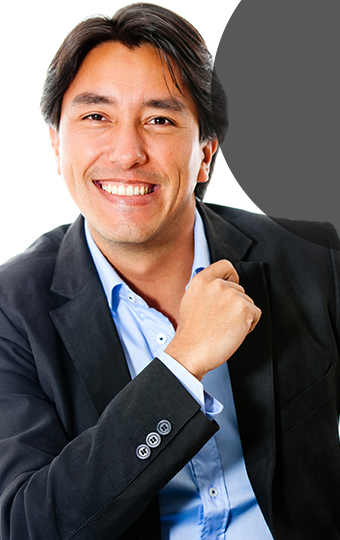 "Our record of successful placements speaks for itself. In fact, our highest praise comes from the numbers of our clients who reward us with repeat business and from the very executives that we place. We don't talk very much about ourselves, our clients do all the talking for us."
—Martin Kartin
Clients that have used our services:
LVMH
Jarden Consumer Solutions
David Yurman
L'Oréal
Revlon
Interpublic Group
Calloway Golf
Amway
Fresh
Kraft
Tru Fragrances
The Walt Disney Company
Gallo Winery
Parfums Christian Dior

 

Coty
Nina/Delman Footwear Corp.
Riverside Private Equity
Coleman
Sunbeam Products
Chobani
ConAgra
Alberto Culver
Hain Celestial
Philosophy
Juicy Couture
Skinder Strauss
Pfizer/Johnson & Johnson
Maybelline

What clients say about us:
"The process is the same with all of the search firms that we use. The advantage of doing business with Martin is his personal focus, insight, and intuition in making sure that the match is the best for both the client and the candidate."
—Joanna Grillo, Senior VP Human Resources, Division Of LVMH
"I have known Martin since my time as a Managing Partner at the Private Equity firm The Riverside Company, and when I assumed the CEO position at Skinder-Strauss, I knew he would be an excellent partner for me in developing my organization. In 2011 and 2012, I retained Martin in three searches: in general management, in marketing, and in finance. In all cases, he took the time to understand our needs, intelligently helped define the position, and efficiently found the terrific candidate whom we hired. His help in thinking through my organization's needs has been especially impressive, since he had no experience in the litigation support niche."
—Andrew W. Strauss, Chief Executive Officer, Skinder-Strauss Associates
"I have worked with Martin for over twenty years. He is exceptional. Martin is so much more than a 'recruiter'—he is a business partner. Great at matching talent and cultures. He can work on any function, in any industry. He has my trust, respect and total appreciation for all he has done over the years."
—Janet Henderson , Vice President, Human Resources, Digital & E-Commerce, Ralph Lauren
"Martin is a hands on recruiter who takes his role of matching candidate and client very seriously, with a great deal of pride and integrity. The process of looking for a role in another city can be difficult, but there was never a moment wasted time or inefficiency in Martin's process. Martin is very perceptive and is extremely thorough in understanding both his candidates and clients in an effort to make an appropriate match. He gave me solid input and advice through the entire process of my search. I could not have asked for a higher level of service from Martin, and would recommend him to anyone based on the results I had, but also on Martin as a person."
—Daren Hull, General Manager MyHabit at Amazon.com
"I would recommend Martin Kartin to anyone tired of failed searches! As a senior executive who has neither the time nor the luxury of making a mistake in hiring key talent, I have found Martin to be most effective. Using large brand name search firms appears to be safe. Using Martin to do my searches is safe"
—Milo Shelly, Senior VP Human Resources, Privately Held Forbes 200 Company
"Perhaps the very best retained recruiter I have ever worked with is Martin Kartin. He has never failed to impress me with his insights, professionalism, and responsiveness. He not only placed me, but he has remained a close friend and confidant."
—Michael Roth, VP Marketing RTC industries, former Director Business Strategy, Pfizer, Inc.
"The difference between Martin and the big search firms is that Martin 'gets it', and therefore he gets it done."
—Mike Lorelli, President CEO Waterjel Technologies
"I have found Martin to be one of the most efficient, effective, resources for executive recruiting and human resources advice."
—Steven G. Krawcyzk
"I've had the pleasure of working with both Martin and Rebecca separately – now together, they make a "dynamic duo." Martin brings a seasoned experience level and tenacious approach to finding the right senior level candidate for an organization.  He does this by working to both truly understand the client and by seeking out the closest option to a "perfect" candidate possible – even if it challenges "traditional" thinking.
Rebecca comes to the business with a fact based and analytical  perspective, retail and technology industry knowledge, and an understanding of mid-level candidates. She excels at client and candidate relationship building. Both are a pleasure to work with –  professionally and a personally.  You'll get even more than a great candidate – you'll get two solid and trusted business advisors!"
—Elana Drell-Szyfer, CEO Laura Geller Beauty, LLC